We will get you attention!
Whether you are opening soon, doing a grand opening, or just need your event noticed we are here to help! We specialize in banners, flags, huge advertising inflatables, searchlights, pennants, streamers, tents, air dancers, custom signage, helium products, live music, and more! Based in Ohio this office serves the entire Midwest reigon! Our nation wide team also does installations anywhere in the USA!  From city code research to permitting we are here to assist you with planning out what will be best for your specific needs.
Advertising Inflatables
We have a huge selection of inflatables available for rent, or purchase! We are here for you! Installation available anywhere in the USA
Advertising Inflatables
Searchlights
These beacons can direct traffic to your location from miles away! The motion and excitement they create make any event big, or small feel like a true red carpet experience!
searchlights
Flags & Banners
We have a full print shop available to meet your needs. From basic to custom signage we can do banners, flags, window graphics, floor graphics, billboards, and more! Installation available nationwide.
flags & banners
Pennants & Streamers
These strands strung around your location can add the zing you need to be the focus of the area! Pennants & streamers are a very inexpensive avenue to create the zest you need to be visible! Any color combination is available as well as installation.
pennants & streamers
Helium products / Cloudbusters
Helium Products
360 Auto Display
The all new 360 Auto Display USA "Car Spinner" is a revolving platform that lifts your vehicle 10' high into the air and rotates it for maximum eye-catching exposure. Motion sells!!! Vehicles can be quickly changed by your lot staff to keep the display fresh. Wrap it with custom banners or even LED signage! Not only for car dealers this unit is great for auto shows, casino car giveaways, auctions, and more!
360 auto display
Custom Advertising Inflatables
Let us know your dreams so we can make them reality! We can create custom inflatables to fit any need. Contact us with your vision so our art team can develop the perfect balloon for you.
custom advertising inflatables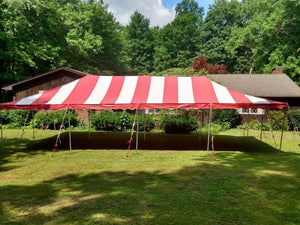 Tents
Our tents are perfect for parties, sales events, graduations, and more. Anytime you need cover we got you covered! Our selection includes 10x10, 20x20, and 20x40. We can also provide tables, and chairs if needed. Contact us for pricing, and availability.
#US Music Fest Tickets
Order your tickets right here for this HUGE event!
Tickets
Musicians
We have several very unique, and special talents available if you want a band, musician, or even karaoke for your event! Some are nationwide touring artists. Others are based in different areas around the USA! Contact us to find the perfect fit for your needs.
Book Them